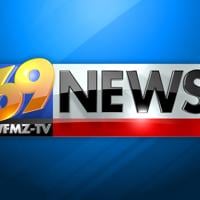 Virtual Vocations Releases 7th Annual Year-End Report and Remote Jobs Statistics | News
TUCSON, Ariz., February 8, 2022 /PRNewswire-PRWeb/ — A new report from one of the web's leading all-remote job boards paints a picture of the remote work landscape in 2021 and offers insight into what job seekers and employers can expect as they continue to navigate the digital workplace in 2022 and beyond.
Virtual Vocations' 2021 Year-End Report cites company data as well as national remote work statistics to describe the state of remote work in 2021 and uncover emerging trends in remote hiring .
The report also reveals the top industries, states, cities and companies for remote jobs throughout 2021 and shares insights from current remote job seekers and professionals on what they are looking for in their quest for a flexible and virtual work.
Last year, "more American workers than ever before quit their jobs to seek better opportunities and flexible employment options for themselves and their families," said Laura Spawn, CEO and co-founder of Virtual Vocations. "And with the COVID-19 pandemic continuing to disrupt the daily normalcy of millions of people, both at home and at work, remote employment options have remained a staple of employee lifestyles and new remote business practices."
Released on Monday, Virtual Vocations' seventh annual year-end report shows that 2021 was another banner year for remote work, with more than 594,500 total remote job openings posted to the job database. Virtual Vocations jobs from January to December, a growth of 29% over the previous year.
Since 2015, Virtual Vocations has seen a 485% growth in the total number of remote job postings added to its job board each year.
Of the jobs added in 2021, the majority were 100% remote roles requiring no onsite work or travel. In fact, Virtual Vocations shared 36 times more fully virtual jobs than those classified as "partially remote".
The new report also reveals:
Virtual Vocations shared 12 times more job postings last year for full-time remote positions than for part-time positions.
There were more than double the number of permanent remote positions available on the Virtual Vocations job site throughout 2021 compared to openings for independent contractors.
Virtual Vocations shared nearly 43 times more remote job postings for experienced job seekers in 2021 than for entry-level workers.
Information technology (IT), healthcare and sales remained the top three industries for remote jobs in the Virtual Vocations database for the second year in a row, the report said. Meanwhile, education has fallen from the fourth most popular industry for remote openings to ninth on the list.
The report also reveals that most remote job postings shared on the Virtual Vocations jobs database in 2021 targeted candidates living in the Eastern time zone, and the East Coast was the most common region. popular in the United States for new remote job openings. Main states for working from home included California, Texas, New Yorkand Florida.
Among the top companies for remote jobs in 2021 were UnitedHealth Group and Anthem, Inc. Together, the two employers shared nearly 14,000 remote job vacancies on the Virtual Vocations job site from January to December of the year. last.
The increase in the availability of work-from-home options is good news for professionals looking to transition to the digital workspace. Throughout 2021, Virtual Vocations surveyed over 1,400 remote workers and job seekers to learn more about what drives them to seek virtual work. Among the discoveries of the company:
More than a third of respondents to a spring 2021 survey (36%) said they would feel an immediate boost in confidence at work if they could work from home more often or have a flexible schedule.
65% of respondents said the transitions to the digital workspace caused by the COVID-19 pandemic have given them more courage to pursue remote work. Only 8% said the pandemic made them realize they miss working on site.
Parents also pointed to the uncertainty of the COVID-19 pandemic as their main reason for wanting to work remotely. A third of unemployed parents surveyed by Virtual Vocations in 2021 cited the pandemic as the #1 reason they want to work remotely, while 44% of employed parents looking for a new remote job said the same thing.
According to Spawn, it's clear that "remote work has remained entrenched in workforce conversations throughout 2021."
"Remote job seekers want to choose how and when they work, and they're willing to quit their job to find it," she said. "If they do, or when workers are ready to explore remote work options, Virtual Vocations will be there."
To view the full 2021 Year-End Report and Remote Work Statistics from Virtual Vocations, visit: https://www.virtualvocations.com/blog/annual-statistical-remote-work-reports/2021-year -end-report-and-remote-jobs-statistics/
ABOUT VIRTUAL VOCATIONS
Founded in 2007 by CEO Laura Frai and his brother, CTO Adam Stevenson, Virtual Vocations is a small company with a big mission: to connect job seekers with legitimate remote job offers. To date, Virtual Vocations has helped over four million job seekers in their quest for flexible, remote work.
In addition to providing a database that contains over 30,000 manually selected remote job openings at any one time, Virtual Vocations offers job seekers a number of tools to help them with their job searches, including exclusive online courses and downloadable content, and resumes. writing service. Virtual Vocations also publishes several reports each year based on data on current trends in remote work.
Virtual Vocations, Inc. is a private, family owned, 100% virtual business incorporated in Tucson, Arizona.
PRESS INVESTIGATIONS
Michelle Rawlings
michelle(at)virtualvocations(dot)com
1 (800) 379-5092 ext. 703
VirtualVocations.com
Media Contact
Michelle Rawlings, Virtual Vocations, Inc., 1 (800) 379-5092x. 703, [email protected]
TwitterFacebook
SOURCE Virtual Vocations, Inc.