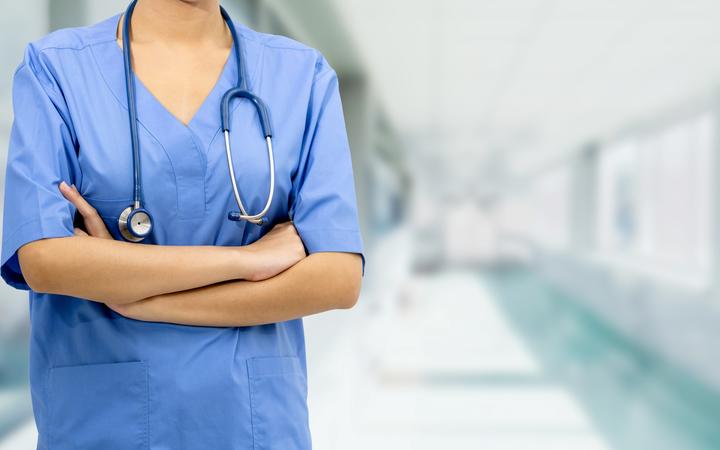 Travel ban: ICU nurse stranded in South Africa unable to respond to job offer
A seasoned intensive care nurse who has a job offer with Tairāwhiti DHB is stuck in South Africa with no way to get here.
The government banned travel from nine southern African countries in late November to curb the potential spread of the Omicron variant.
Rena, an intensive care nurse with 16 years of experience in intensive and critical care, works on the front lines of the pandemic in South Africa.
She has a New Zealand registration, a job offer at Tairāwhiti DHB and a visa in view to work here, but cannot relocate due to travel restrictions for very high risk countries.
Accent Health Recruitment chief executive Prudence Thomson said the restrictions prevent some essential health workers from crossing the border.
"We desperately need his skills; she is very, very versatile to work in all specialties. We have a number of nurses who come to DHB to work in intensive care and she would be one of the best. Unfortunately, she is from South Africa. she can't make plans to leave. "
Critical care nurses are one of the categories of healthcare workers who can use a dedicated class border exception to enter the country for work.
Health Minister Andrew Little said the latest figures show 3,861 essential health workers have arrived in New Zealand since April last year.
These workers are eligible for a place in the 300 dedicated places of the MIQ but on the slots available on December 15, only 79 of the 300 places had been filled.
The National health spokesperson said it was frustrating that someone with Rena's skills would qualify to enter the country but not be able to relocate due to strict border controls.
"If we have this skill set ready to go to Tairāwhiti with a small number of beds, we should bend over backwards to do what we can to bring together willing and mutually capable parties. How difficult can it be? "
College of Critical Care Nurses president Tania Mitchell said there should be no barriers to bringing more critical care nurses to New Zealand.
"New Zealand is experiencing a continuing shortage of critical care nurses and with Covid-19 and Omicron in particular, we see a really urgent need to have as many qualified critical care nurses as possible in New Zealand. -Zeeland. "
Prudence Thomson says New Zealand risks losing nurses like Rena to other countries if it doesn't clear the way for them to get here.
"What we don't want is for them to say well that we can go to England and work there. We've worked so hard to register these nurses, get them visas and prepare them for relocation. stadium, it's very frustrating not to be able to get them into New Zealand from South Africa. "
She estimates that Accent alone has between 20 and 30 healthcare professionals in South Africa who have job offers – or are ready for a job interview – but cannot leave.
Health Minister Andrew Little said the government is currently reviewing the list of very high risk countries and would have more to say once decisions are made.