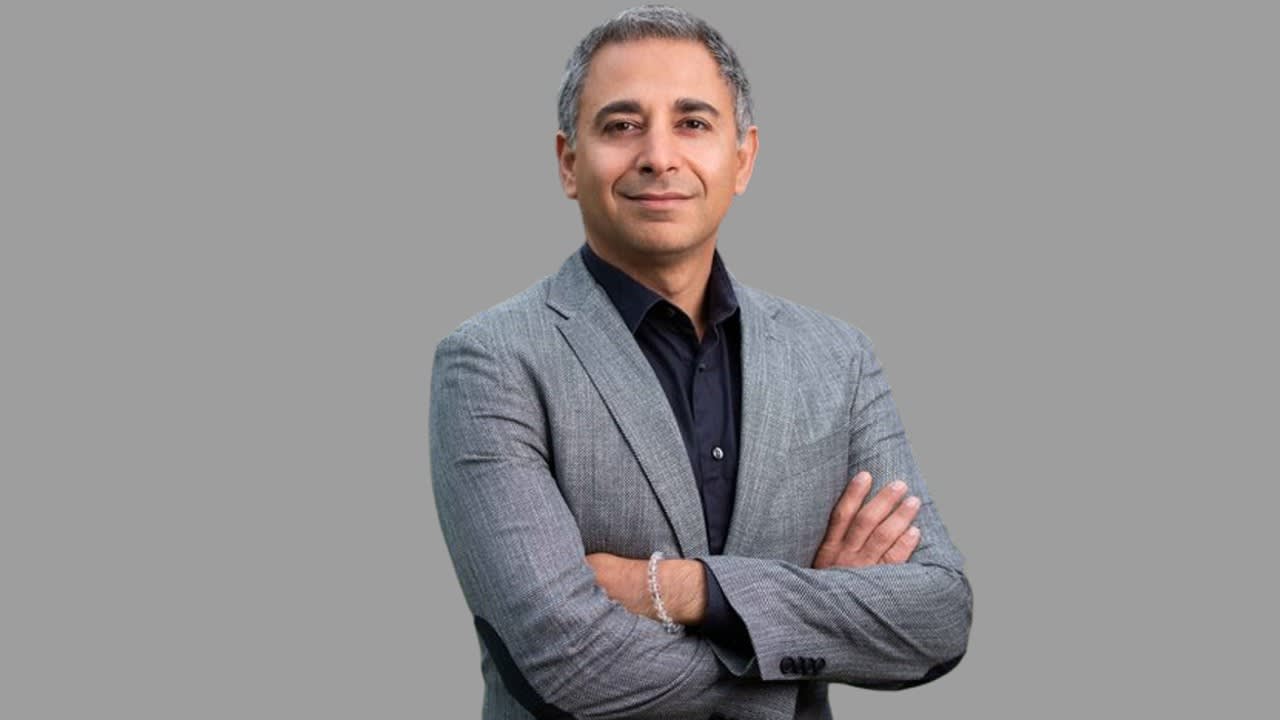 Tony Jamous, CEO of Oyster – People Matters
In April this year, San Francisco-based global job platform Oyster announced a $150 million Series C funding round, with a valuation north of $1 billion.
Oyster, which makes it easy for companies to hire talent anywhere in the world by taking care of compliance, benefits and all the local policies that might otherwise cause HR headaches, has grown incredibly fast. since its inception in January 2020. Since then, it has raised two funding rounds last year before becoming a unicorn with recent funding – in less than two years of its existence.
In an interaction with People Matters, Oyster CEO and co-founder Tony Jamous talks about the HR tech startup's journey to becoming a unicorn, the rise of remote talent hiring, the barriers and benefits of hiring remote talent in the post-pandemic world, and the strategies and processes organizations should have in place when hiring this talent pool.
Here are some excerpts.
How did the idea of ​​launching Oyster come about? What were the initial challenges and opportunities?
After graduating, I founded Nexmo, a cloud communications platform that made it easier for software developers to add critical communications capabilities globally. Although Nexmo was successful, I was shocked at the complexity and cost of employing people in other countries.
As I was thinking about the next business I wanted to start, I knew I had to tap into the global talent market in order to move fast and hire great people anywhere, but I didn't want to go through painful, costly and slow steps. new cross-border employment process.
I envisioned an organization that could establish itself in many markets from day one to gain competitive advantage through speed and cost.
In searching for a solution, it became clear that old-world rules and regulations around HR, payroll, and benefits remained an obstacle for modern organizations seeking to grow. On the other hand, talents from developing countries dream of challenging and well-paid opportunities, but ones that can only be found in developed countries.
And companies in developed countries, who would be willing to hire someone great in another country, have to jump through a huge administrative/HR/payroll hurdle to do so. So they don't hire them. I realized that the opportunity to have a social impact by unleashing cross-border hiring for people outside established economic hubs would be enormous.
Oyster solves these problems. We help companies hire, pay and care for global employees by providing an infrastructure that enables organizations to create work environments where global talent can thrive, while delivering exceptional experiences for team members. throughout the employee lifecycle.
How has the ecosystem changed since you started? What has been the role of the Covid-19 pandemic?
When my co-founder Jack Mardack and I launched Oyster in January 2020, we thought it would take us five years to convince executives that a global workforce is a better workforce.
The pandemic has accelerated leaders' drive to imagine and work towards a world where proximity isn't the most important factor when deciding who and how to hire.
Last March, Oyster released its 2022 Employee Expectations Report. The report found that 44% of respondents said remote work was one of their top three factors when it comes to their ideal business, 59% of respondents expect to be able to work from anywhere from their employer and 81% of respondents said remote working has become more important since the pandemic.
Increased flexibility and greater autonomy will continue to be the preferences of employees reassessing their career priorities.
What are the benefits of remote working in the post-pandemic world?
When you remove location and proximity barriers, you can begin to address the inherent inequities in hiring and employment. You can curb the brain drain, invest in global talent and communities, and narrow the gap between access and opportunity.
The best talent increasingly gravitates towards the best-distributed companies. Evidence shows that enabling people to work where and how they want leads to better results.
Collaboration is enhanced, not mitigated, by asynchronous processes, people know what works for them, not management, and HR leaders today are asked to make recruitment and retention decisions that are essential to business success.
Recruitment strategies today are based on a local approach, seeking talent from nearby universities and employers rather than looking globally for talent. However, it is in the interest of employers to broaden their scope of skills. This means tapping into new networks, finding new channels to advertise vacancies and find candidates, and improving job accessibility.
Employers also need to eliminate bias from their recruitment processes. This is not only beneficial for society and job seekers; it is a well-documented phenomenon that minority status flags on job applications reduce the likelihood of success in a recruitment process. There is now comprehensive data indicating that more diverse and inclusive companies outperform less diverse and less inclusive organizations.
What strategies/processes should organizations have in place when hiring remote talent?
To ensure that distributed employees can be successful, there are three key factors to keep in mind:
Set clear expectations and proactively build trust. Give employees an easy way to self-identify their top priorities for the week and commit to clear deliverables.
Use a weekly feedback loop to create transparency and trust. Set up synchronous one-on-one interviews at a regular cadence to support your employees. Consider answering questions like "What communication tool works best for giving feedback?", "How can I give you more control over the project you're working on?" or "How often do you want to log in throughout the week?"
Develop strategies around asynchronous communication and documentation to empower your team. Non-professional events should be intentional and focused on building meaningful relationships.
To avoid both isolation extremes and zoom fatigue, consider the following:
Create clear expectations around disconnection and balance. Explain how employees can self-report their standard work hours or flexible availability. Set behavior standards for response times on different types of communication.
Build team spirit with specific goals, such as skill shares, Pomodoro sessions, or employee interest groups.
Increase the executive team's virtual visibility in the form of weekly Zoom All-Hands, regular Slack updates, or open "office hours."
Develop a strategy around documentation, an essential method for creating an easy-to-navigate, central place for company, team, or project knowledge that allows remote teams to operate autonomously.
Create a comprehensive policy to make sure your team has all the tools they need to do their job and understand the security guidelines. Have clear guidelines for passwords, two-factor authentication, and VPN usage, use secure cloud-based storage for documentation, and consider perks like a portable Wi-Fi hotspot and a booster to ensure connectivity, and a home office allowance to buy upgraded laptops, desks, chairs and monitors.
With more and more companies embracing a distance-first philosophy, with time together in the office reserved for meaningful collaboration, what are all the elements of work that will be at risk?
Human resource management operations have led the charge to reinvent the workplace for the better. We empower people operations to create people-centric organizations by hiring, paying, and nurturing distributed teams with a single platform.
It stems from the evolution of our relationship to work. Work is now an extension of our identities. Flexibility and perks are more important than superficial perks like pizza and ping pong. Work should resonate with who I am. And it's up to the HR practitioner to create that.
All of this is more difficult in a distributed enterprise. It can be difficult to assess the team without taking proactive steps to gather employee feedback through engagement surveys, setting an example by setting healthy work hours at the executive level and by celebrating the interests of team members outside of their professional lives.
Plus, sometimes it can be tempting to rely on old office habits, like going to impromptu meetings to get a problem resolved quickly. But that's not always an inclusive or sustainable practice in a distributed enterprise. Therefore, having the discipline and commitment to instill best practices at the executive level is vitally important when running a business remotely.
How would you describe your journey to becoming a unicorn in less than two years after launch?
Over the past two years, I and the rest of the Oyster team have been committed to our mission to create a more equal world through global and distributed recruitment and I am immensely proud of what we have achieved.
With a total of $227 million raised to date and a valuation of over $1 billion, we've proven that distributed work is better for businesses, people, and the planet. We are one of the few B-Corporations to have reached the unicorn milestone.
We've built an incredible and diverse team that spans 60 countries and is nearly 60% female.
Our continued momentum is a testament to the global power of the distributed labor movement. Oyster clients can recruit job seekers in over 180 countries and they use our platform to pay more than $25 million annually to talent in emerging economies.
What excites you about the future?
It used to be believed that if you were a mission-driven company, you might offer less return to investors. But this perception is changing.
In my experience, rallying around a common social mission improves internal morale, unlocks productivity gains, and creates an environment where people are enthusiastic and hopeful about the work they are doing.
I'm excited to keep doing work, work for humans. People want more than money for their careers, they also want to find purpose.
Read the full story