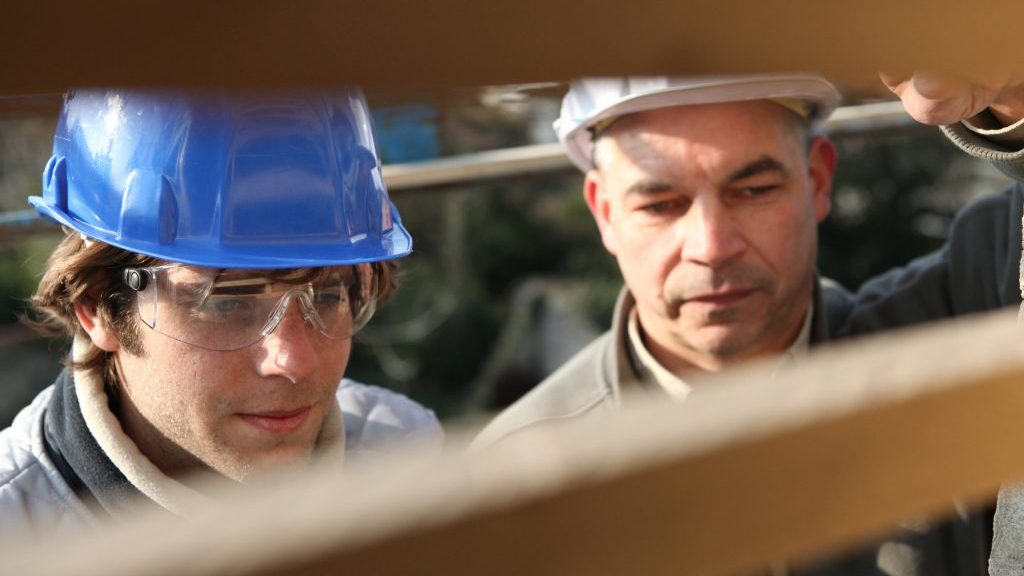 The WIN IT program aims to score points with groups under-represented in the professions
Building trades trainers are increasingly designing recruitment drives that involve pre-apprenticeship programs targeting under-represented groups in part in response to societal pressures for a diverse workforce.
But the change in recruiting is also out of necessity.
"We've exhausted this population of white men," says Adam Bridgman, provincial carpentry training coordinator at the Carpenters' District Council of Ontario.
"It's not that we've actively gone out of our way to hire white people over the past 40, 50, 60, 100 years."
But many young white men came to the trades to follow in their fathers' footsteps.
That is not happening today and Carpenters locals in Ontario are seeing a growing need for women, people of color and other minorities to help meet future workforce needs, said Bridgman.
This is the case in Ottawa, where the Carpenters Local 93 runs a pre-apprenticeship program for Aboriginal people, women and newcomers. Called WIN IT, it is designed to work in the ICI sector, more specifically concrete formwork and steel frame framing (two areas of need), the latter being carried out in partnership with local 2041.
"They (the students) have real professional experiences, which they will see as a carpenter in the ICI industry," says Jon Baron, Local 93 training coordinator.
Of the 10 participants in the first cohort earlier this year, seven were female, six of whom signed up as apprentices, says Baron.
"We didn't expect such success.
The pre-apprenticeship course includes an introduction to framing, scaffolding, formwork, welding and stationary power tools.
Virtual reality equipment speeds up learning, providing students with a virtual construction site experience.
"It takes days on the learning curve," he says.
Health and safety training such as working at heights, electric elevated work platforms, forklift operators, and first aid / CPR is also covered.
Baron says that while most of the participants are young, between the ages of 18 and 20, most are "very motivated. They want to be here, they ask a lot of questions.
WIN IT training and material costs are free for students. The local receives funding from the province's Skills Development Fund.
Baron says Local 93's goal is to train 36 apprentices in three cohorts per year. It may not seem like much, but he believes the merits of a career in the trade could quickly spread by word of mouth to other eligible applicants.
"I see a huge benefit for the program," says Baron. "I would say it works better than others I've seen so hopefully that's enough to help us get more funding. "
In Thunder Bay, Carpenters Local 1669 has partnered with Anishinabek Employment and Training Services (AETS) to offer two pre-apprenticeship courses for First Nations residents, one for carpentry and the other for drywall. .
Evan Reid, president of Local 1669, says that while traditionally many pre-apprentices do not seek employment in the trades, the local has been more successful with students over the past year, in part because 'they get more attention in the smaller (half) classes. This is a requirement under health and safety protocols caused by the pandemic.
Students learn the basics of a basics in each trade over a 10 week period, with an additional two weeks scheduled for teaching welding.
While Reid says a number of students come from remote, air-accessible places and most are under 30, about a quarter of participants in each cohort are typically in their 30s and even 40s.
One of them is Ron Fox, 32, who had no construction experience before enrolling in the drywall pre-apprenticeship course. Fox had to travel from Big Trout Lake, 600 kilometers north of Thunder Bay, for the course.
Adapting to city life wasn't easy and classes were a challenge, he says.
"I didn't know what to expect, but I really liked it. "
Two weeks after graduation, Fox began working 12-hour shifts, installing steel poles and drywall at the Kenora Prison Expansion for Integral Construction, an eager contractor. 'hire full time to work on your next project in Ottawa. .
Fox would recommend pre-learning to anyone who thinks they have construction skills.
"Growing up my late grandfather Bob Fox tried several times to get me into carpentry, but I was not mature enough to understand it. Now that I'm older, I finally understand what carpentry can do for me. Carpentry is life.