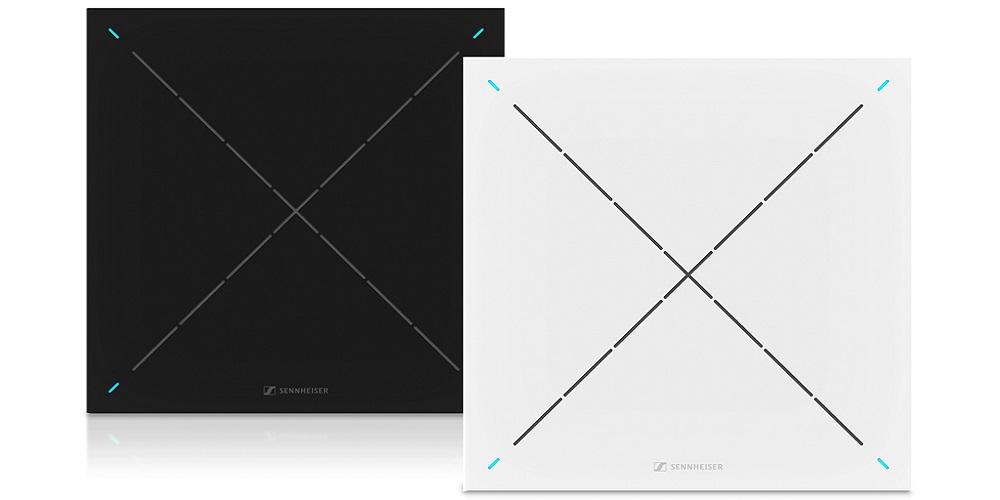 Sennheiser and 1 Beyond launch camera tracking solution
Sennheiser's TeamConnect Ceiling 2 microphone.
Audio device maker Sennheiser and camera tracking solutions provider 1 Beyond, have released a new voice activated camera tracking solution for rooms of any size: classrooms, conference rooms, multipurpose meeting spaces and more.
The new cameras take advantage of the audio quality and precise information about the beam position provided by the TeamConnect Ceiling 2 Microphone Array (TCC2) combined with 1 Beyond's camera positioning algorithm to provide close-ups of people speaking in a room, whether they are sitting or standing anywhere in a room.
Read more: UNLV is piloting a new hybrid class model
Multiple ceiling microphones can be combined to cover larger spaces and up to 12 cameras can be placed anywhere to achieve the best camera angles, regardless of the location of the speaker.
Some of the distinctive features of the solution include:
Smart switching algorithm: with multiple cameras, remote participants see broadcast-style cuts and no camera movement
Automatic configuration based on the design of a part: no camera presets need to be set manually
Customizable shooting widths: installer can select how narrow or wide the camera angles are
Possibility to distinguish between seated and standing participants: uses the height indicated by the microphone as well as the horizontal position of the speaker
More camera angles possible per microphone: the beam can point up to 700 unique positions giving more precise audio location information
Multi-source layouts: view a wide shot of the room with an active speaker for context
Chat mode that shows the two most recent speakers side by side
"1 Beyond offers advanced camera tracking that pairs perfectly with the TCC2 microphone array," Charlie Jones, head of global alliances and partnerships for Sennheiser, said in a statement. "Unlike other products on the market, the TCC2 doesn't limit the number of zones you can use for camera tracking. This allows real-time position information from the microphone to automatically switch cameras to the optimal view, regardless of where the speaker is in the room, ensuring a realistic meeting and classroom experience for remote participants. . 1 Beyond even automated the system configuration, resulting in an extremely powerful system while remaining easy to deploy.
This article originally appeared on our partner site Commercial Integrator.