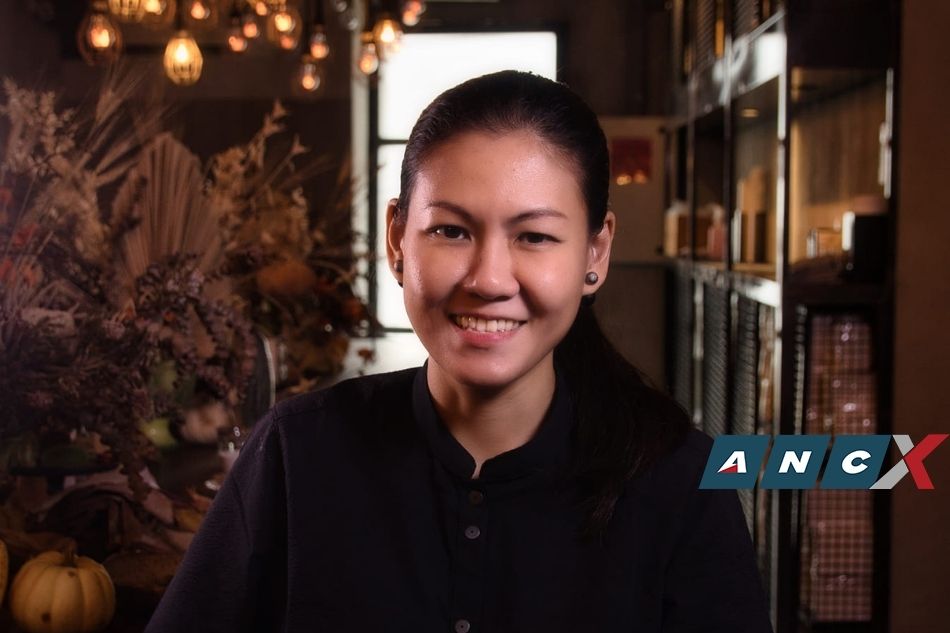 One of Singapore's brightest food stars is a Filipina, and she just won the title of Chef of the Year
[ad_1]

After a decade in the world of fine dining, and only less than a year as chef at Singapore's famous Lolla restaurant, Filipino chef Johanne Siy was recently named Chef of the Year by the prestigious World Gourmet Awards (WGA ).
Over the past two decades, WGA has recognized the efforts of key players in the food and beverage industry, especially those who have demonstrated exceptional service and dedication to their craft. The Chef of the Year award is presented to a chef who has helped set high standards of excellence in the culinary arts.
A strong supporter of product-oriented cuisine, Chef Jo's work in Lolla involves not only raising culinary standards, but also educating diners about where the ingredients come from. This is a relevant plea, especially in cosmopolitan Singapore where farmland is scarce.
"I think a lot of people [here in Singapore] really grow up without being connected to the land and to the products, as much as if you grow up in other countries where it is really part of life, "she explains to ANCX. What she was hoping to do at Lolla is bring those discussions back into the dining experience.
Her background and training focus mainly on modern European cuisine, which she puts on the table at Lolla. Each dish begins with a "hero" ingredient, an element that she intends to highlight. "For example, it's a dish on scallops. It will be a story about the origin of this scallop, where we got it, what are the conditions surrounding this area and how you bring some of the essence of this scallop to the plate ", explains. it. "So now you can tell the story to diners through the ingredients you serve it with or the way you treat and present it."
His remarkable efforts have not gone unnoticed. Some of the most respected people in the city of Lion's food industry believed Chef Jo well deserved the coveted Chef of the Year award.
Never too late
It's amazing how much the Dagupan-born chef has accomplished in such a short period of time. And to think that she actually thought she started late in the game. She initially planned to pursue a career in the corporate world, after earning a double major in business administration and accounting. "I am a CPA at home, but I have never practiced," she shares with a smile.
Immediately after college in 2003, she moved to Singapore and worked for seven years with Procter and Gamble as Brand Manager for Fabrics and Home Care.
Being a leader was furthest from his mind. She didn't think it was exactly the kind of job one would aspire to – it was before the advent of cooking shows projecting the glamor and excitement that comes with the profession. But working in Singapore allowed her to travel to countries at the forefront of culinary art, and it was then that she began to develop a deep passion for cooking.
It was in 2010 that she set foot for the first time in a professional kitchen. It was for an interview with a French chef whose cuisine she loved, François Mermilliod. Jo remembers coming straight from work that day, so she visited Absinthe's kitchen in her corporate clothes and four inch heels. "Everyone was looking at me [as if saying] what is this person doing here? she remembers. "I said to the chef, 'I have no experience, but I really want to do this. "
Well, the "not having experience" part wasn't quite true. Growing up in the Philippines, she cooked a lot for her two brothers. His summers were spent shaping rice balls for kakanin every afternoon. The kitchen was very accessible for the youngest of the family.
Jo was accepted as an intern in the French restaurant. After six months, she went to New York and enrolled in the Culinary Institute of America. "Unlike others who start their culinary careers at 15 or 17, I was late in the game. So I had to make sure I went to the best school and had the best possible experience, "she admits.
This eventually led to working at well-known New York restaurants РCaf̩ Boulud and Le Bernardin with chef Eric Ripert. She worked there for a total of four years before deciding to return to Singapore to work at Restaurant Andr̩. There she rose through the ranks to become a sous chef. When the restaurant closed, Jo took this as a sign of travel so that she could gain her experience and exposure to other cuisines.
It was Scandinavia that was at the forefront of gastronomic innovation at the time, so she spent a few months there. She went to Copenhagen to work briefly at Relæ restaurant and Noma, and moved to Sweden to work for Faviken.
Travel made an indelible mark on her culinary life, and she enjoyed the experience immensely. "In the morning, we would go and pick our own vegetables on the farm. We washed it and prepared it for the dinner service, "she says. "At 2 pm, we are back at the restaurant to prepare the products that we have picked ourselves, then we serve them to our guests in the evening. There's a certain fulfillment that comes from knowing where it's coming from and being a part of this whole cycle.
This is why she felt a little disillusioned when she returned to Singapore where this experience was nowhere to be found. "Of course it's a hub, you can get whatever you want from the rest of the world, but you don't have that connection [with the land]. So I stopped cooking for a while, "she told ANCX. She started working in a bakery and that's how she discovered another passion: making sourdough. It was in August 2020 that she finally got back to cooking, after receiving an offer to become a chef at Lolla.
A Filipino at heart
She may have been exposed to a wide variety of dishes, but there are times when she still craves Filipino dishes. She lists her favorites: "Bistek Tagalog– it's the easiest to do and for me the most coveted. I also like kare-kare, adobo, and language. "
Before the pandemic, she spent her holidays in the Philippines: Chinese New Year, Christmas, New Year's Eve. "I try to make a point of cooking for the family because it's the only time I can see everyone.
His first years in the restaurant business were not easy. Johanne, of Filipino and Chinese descent, not the tallest in the kitchen at 5'2 ", had to learn to work intelligently in various situations. Managing high counters and heavy pots was a struggle." It would be doubly difficult. for someone like me to lift a sack of potatoes over someone [bigger and taller than me]. But then of course you're young, you feel like asking for help is a sign of weakness. So you do everything, you abuse your body, "she said, smiling at the memory.
"There have been instances where I worked for two locations, where I juggled school and work, to the point where I was so exhausted at the end of the day because I had multiple jobs. I fell asleep on subways or trains, "she says. "When I told my family about it, they were so worried because it was New York. It was difficult, but I kept going.
Being a female chef and an Asian working in the United States, she had also been the target of various discriminatory remarks. "But you just go through it and ignore them. You're trying not to fall into the trap, you're trying to do better and prove people wrong, "she said simply.
No matter where his career takes him, Chef Jo draws on his Filipino DNA which has helped him a lot in the accomplishment of his job. "We are resourceful and resilient. The Pinoys are known to be very creative, due to the situation in our country, "she says. What being Filipino has also taught her is to recognize that everyone has a different palate. "Back home in the Philippines, when we serve food, we have all these saws, which people can use to customize to their taste and palate. Everyone likes food differently, "she notes. "It's at this level of adaptation and personalization that I think more and more people are now adding value. I feel like this is the new luxury, to have something personalized for you. At Lolla, this is something Chef Jo is happy to offer his guests.
Photos courtesy of Chef Johanne Siy
[ad_2]