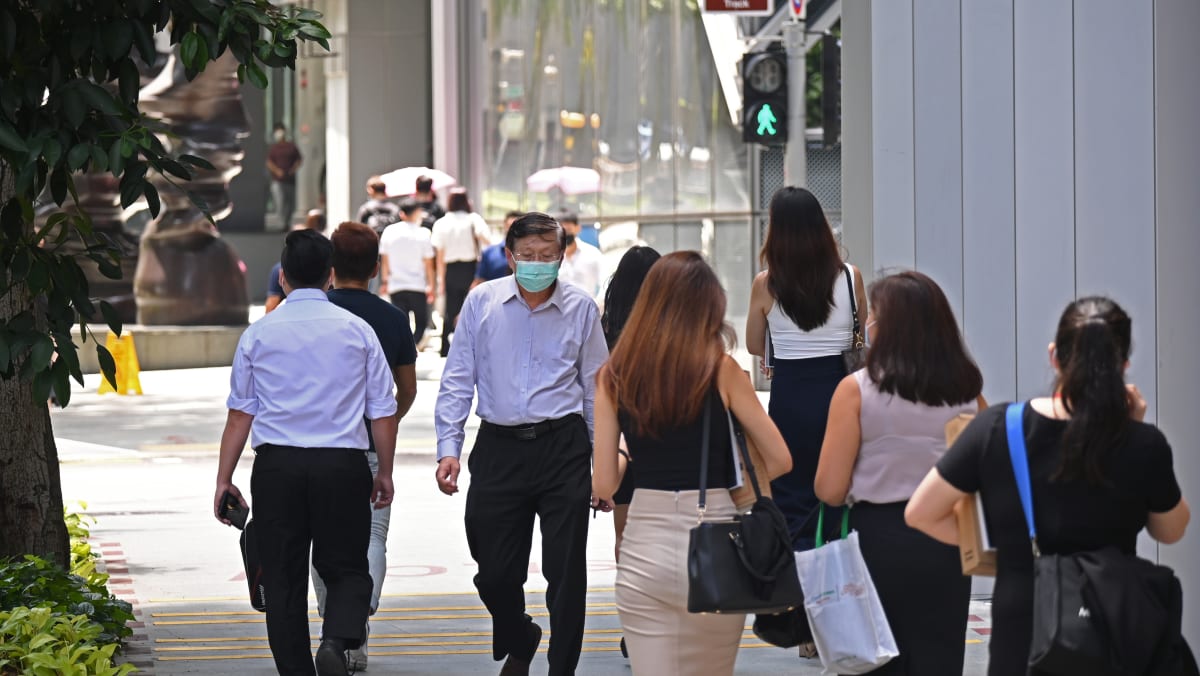 MAIN FOCUS: Qualified, willing but still looking for a job – Why some mature SMEs are struggling to find a job despite retraining and government support
[ad_1]
The rejection letter, seen by CNA, said the competition for the program was stiff and that Mr. Ang should "seek relevant full-time work experience of one to two years in the related health sector." before applying again.
CNA understands that for some CCP courses, especially in the health field, applicants with some work experience are more likely to take the course – after which they can get CCP grants to continue their education. .
But since the CCP is for people who want to move to a new industry, Mr. Ang felt disappointed.
He added that he was ready to retrain and be linked to a healthcare facility even at his age, but his experience "doesn't match" what government programs seem to promise, which has made his research effective. all the more frustrating job.
"It's very difficult because either people think you're too old, you're costing too much; or if you try to look for something much more "inferior" people think, "Is there something wrong with you?" he said.
In the meantime, he is working freelance as a personal trainer and wants to take a step back from actively looking for a job.
HELP IS AVAILABLE: WSG
Many mature SMEs, like Mr. Siva, are already being helped by Workforce Singapore (WSG) and NTUC's Institute for Employment and Employability, e2i.
WSG, who reviewed the help Mr Siva received and shared it with CNA with his permission, said he approached the employment agency four times – in April 2015, in March 2016, then twice this year.
In 2015, an e2i career coach then worked with Mr. Siva to improve his job search skills, in areas such as reviewing and improving his resume, and referral to a career workshop. .
When he contacted WSG again in 2016, he received personalized career coaching for about a year with job referrals to companies in sectors related to Mr. Siva for engineering / quality assurance related jobs, WSG said.
"Mr. Siva also shared at the time that he expected pay equivalent to his last salary received. Mr. Siva then asked the WSG to end employment assistance in 2017," said a spokesperson for the WSG.
In response to this, Siva told CNA his salary expectations were higher initially, but not necessarily "on par" with his last salary. He has since lowered his salary expectations, but still wants to have a job that can use his skills and qualifications, he said.
[ad_2]