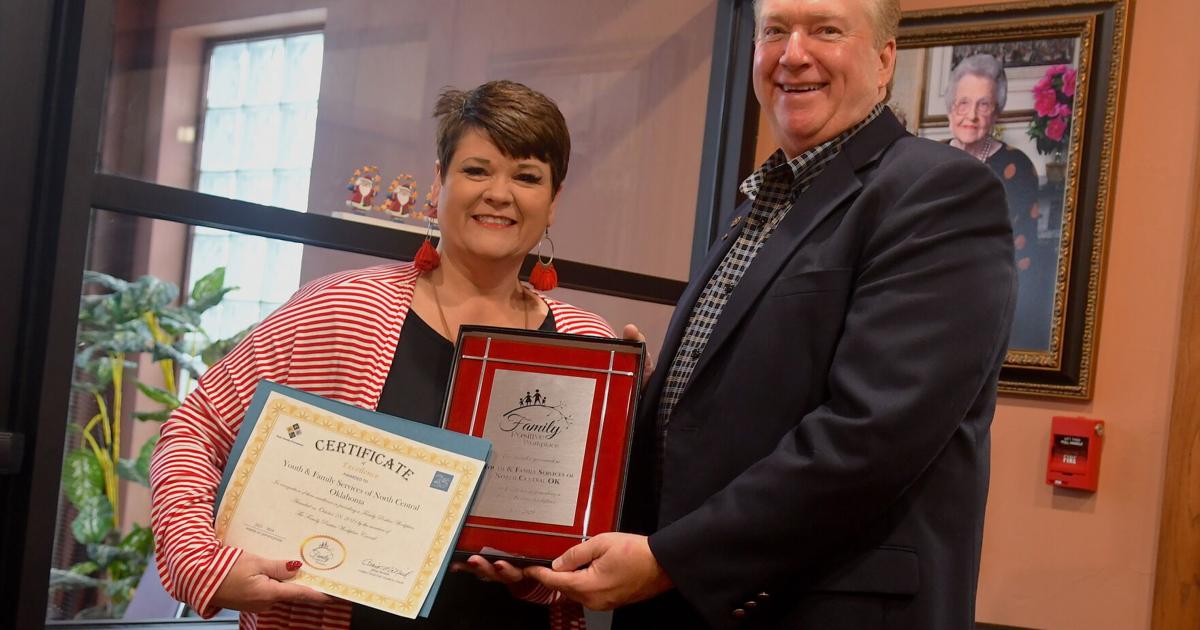 Enid's Workplaces Recognized as "Family Friendly" | News
ENID, Oklahoma. – Several businesses and organizations in the Enid area were recognized as family-friendly workplaces this week.
The Potts Family Foundation's Family-Positive Workplace program recognizes employers who have policies in place that make it easy for employees to balance family and work life and meet family and work obligations.
At the end of October, the foundation hosted a virtual awards ceremony for the 2020 and 2021 recipients, and last week, certificates and awards in three categories – for commitment, achievement and excellence – were given to businesses and organizations.
Tree Kelley, interim executive director of North Central Oklahoma Youth and Family Services, said it was an honor to be recognized for efforts to become more positive for the family, including by creating a private room to breastfeed others.
"We just took a look at our facilities and saw what we could do to better support our staff," said Perkins.
In addition to YFS, other recipients of the 2021 FPW Award at Enid included Collins, Butler & Co., Enid Public Schools, Garfield County Criminal Justice Authority, St. Mary's Regional Medical Center, and United Way of Enid and Northwest Oklahoma.
Dan Schiedel, CEO and Executive Director of United Way, who is the chairman of the PFF board and presents the awards, said some of the things that make businesses and employers "positive for the family" include flexible working hours, childcare and family leave options.
"Family-friendly policies are at the heart of your organization – the philosophy of the workplace – and they are also a great way to recruit and retain new employees," he said.
Lt. Veronica Padilla, of the Garfield County Detention Center, said it was important that family-friendly policies were in place so that employees could look after their own family matters.
"Family always comes first, and… we're a big family here at work, so we're just trying to help each other as best we can," said Padilla.