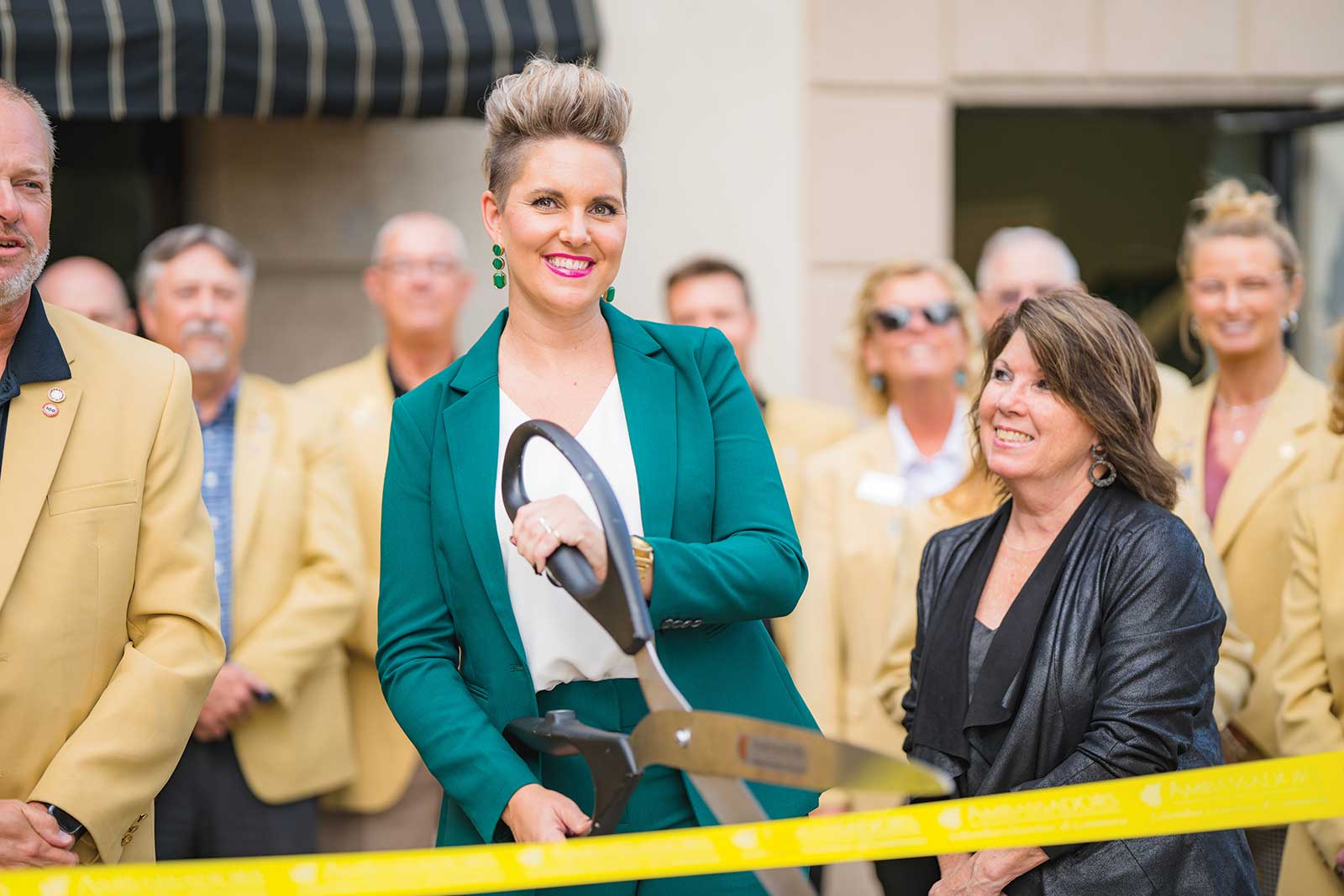 Business is booming – COMO Magazine
[ad_1]
Bloom Bookkeeping celebrates its fifth anniversary.
THEara Pieper is proof that professional failure can be turned into a huge opportunity – if you are not put off by the fact that the career path is seldom a straight line. Resourceful, creative and determined, Leawood, Kansas, 39, native and single mother of three boys started Bloom Bookkeeping in 2016 after losing her job as a controller for Socket Telecom.
"In the blink of an eye, everything I thought was safe was gone," Lara said. "But I was not going to leave [Socket] – or anyone else in the future – have so much control over my life. "
Sow a career
Lara came to Columbia in 2000 like so many others: to go to school. She went to MU, where she obtained her bachelor's degree in marketing with a minor in environmental science. She thought she would be heading into the corporate world after graduation, but life planted a seed in another area for her.
"One of my first jobs after college was an office manager at The MacXperts Network [an Apple dealership in the Village of Cherry Hill that is now closed], Lara remembers. "I was only there a few months when the owner decided to run for Congress, when I was transferred to the position of COO. I was doing day to day management accounting and it was something that I really enjoyed. I held this position for almost 10 years.
With nearly a decade of business accounting experience under her belt, Lara went to Socket, first as an Assistant Controller and then as Controller. With the fruits of her successful accounting career, Lara pursued and completed her MBA with a major in accounting at Columbia College in 2016. However, a few months after graduating, Lara lost her job at Socket.
Propelled to major success
At the time, Lara's three sons were 3, 5 and 6 years old. The single mom needed to generate some income, so she decided to open her own accounting business, figuring it would be just a side project until she found something more permanent.
"But in three weeks, I had enough clients to realize that I could live on them full time."
It was just the start. Bloom nearly doubled its gross sales in the first four years. Bloom's monthly bookkeeping services, which include accounts payable and receivable, and bank and credit card reconciliation, are her most sought-after service. Bloom also offers a financial organization to help businesses catch up on accounting, correct mistakes, and stay on course. Clients receive quarterly or annual reviews to ensure accuracy. Finally, Bloom offers "QuickBooks 101", a service that is particularly useful for new business owners who want to get started with their accounting. Training clients in the use of QuickBooks Online is part of this service. Bloom's services are customizable and available a la carte to meet the unique needs of clients, which include a wide range of businesses such as Concannon Plastic Surgery, Sager Reeves Gallery, and Cracked Up Mobile.
"One of the things that I like [about bookkeeping] works in so many different industries. I'm getting into insurance, construction and restaurants, "explains Lara.
Now celebrating her fifth year in business on her own, Lara works with 60-70 monthly recurring clients, but she also works with several on a quarterly or yearly basis as needed. During the worst times of the pandemic, when small businesses were really struggling to keep their doors open, Lara found ways to help; despite COVID-19, Bloom has had a fairly normal business year.
"I looked at it like the way my clients struggled, not like I struggled," Lara says. "I did the accounting for free or at a reduced rate for a few restaurants for a few months. Lara also tries to be a client of her clients.
Reap the rewards
With Bloom's success, Lara received some well-deserved accolades and milestones. In 2019, Lara was nominated for Como Magazine's 20 Under 40 Class at 36, and she was named Entrepreneur of the Year by the Missouri Women's Business Center. In 2020, she opened her first office on E. Walnut St. after working in the co-working space, The Hatchery, and from home.
Being her own boss also gave Lara more time with her sons, saying it allowed her "to be the mother I always thought I would be."
To celebrate his fifth birthday, Bloom hosted an open house and ribbon cutting event on October 13. It was taken care of by one of Lara's customers, Wishflour Bakery.
Looking to the future, Lara says she plans to make Bloom thrive by "continuing to grow and hire more employees. [Bloom currently has one part-time employee], and to serve more Mid-Missouri businesses. It opened my eyes to the number of people who need accounting. What comes easily to me is difficult for them. For many, it is a burden. What sets us apart is that we partner with our clients and celebrate their successes.
"My services are sought after because no one in Colombia offers what I can," Lara explained in her interview for 20 Under 40. "It's more than an accounting service. I am a CFO for hire who is here to help business owners be as successful as possible.
And that is why it is likely that Bloom will continue to thrive and celebrate many more birthdays to come.
Bloom Accounting
1103 E. Walnut St., Ste. 104
(573) 777-2775
bloombookkeeping.net
[ad_2]